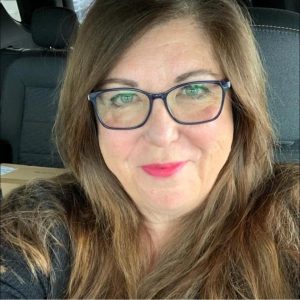 By day, I'm a professional writer who writes and edits online engineering courses. By night, I'm the writing widow.
On August 13, 2017, I lost the love of my life.
Rick Palmer and I celebrated our 20th wedding anniversary one month before he died at age 63 of complications from treatments for small cell lung cancer. He was my partner and soulmate, the love I had been looking for and finally found at age 40.
Rick was a talented writer and web designer and, in 2002, we began our own web and print design business. We worked together building the business and enjoyed traveling, writing, and playing together. Our dream was to spend our golden years together doing more of the same, but in the ten months from diagnosis to death, that dream shattered.
After Rick's death, I quickly realized that the enormity of his loss was too much for me to handle on my own, so I began grief therapy. I also began writing through my grief in a journal of feelings, thoughts, memories, and poetry. As I navigate my new life alone, I share my journey and my efforts towards creating my "new normal" on this blog. I'm also on Instagram, Twitter, and Facebook.
I'm also a guest contributor on the Hope for Widows Foundation website, a wonderful resource for those of us who are striving to continue on after losing our husbands.