Dear Rick,
It's been nearly a year since you died. Does that mean I should be getting over the grief by now? Should I be capable of moving on in my "new" life without you?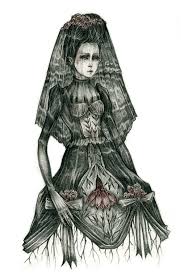 In antiquated terms, is it almost time for me to remove my widow's weeds?
Almost a year…it will be eleven months next week. Remember when a year used to be a really long time? When we were children, a year was an interminable amount of time to wait for something: a year until my next birthday, a year until Christmas or until summer vacation would come around again.
As we matured, we were always surprised by how quickly time seemed to fly. Wow, we'd say. Do you believe that was a year ago? Each year seemed to fly by in an instant. And that's how I feel now, a strange dichotomy: this past year often seemed to be an interminable amount of time, a time filled with grief and sadness and missing you and adapting to your loss. It seemed such an awfully long time since I had seen you or touched you. Yet, at times, it seems like you were just here, as if – in a blink of an eye – you were here yesterday and suddenly disappeared. I can vividly picture some conversation we had, or some scene in my mind where you and I were doing some inane thing together, and it seems like the time between then and now flew by in an instant.
I know a year is a significant marker in all the advice given to those who grieve the loss of a significant loved one. My grief counselor is among many who warned me to wait one year after your death before making any major decisions about where to live, or about retiring from my job, or signing contracts, or remodeling, or any other drastic life changes. The newly grieving widow is too wrapped up in her grief and too emotional to think rationally. It's impossible to know what she really wants in that time of upheaval during the first 365 days after her husband's death. And throughout the year since you died, my thinking about what I want to do in the future and how I want to reshape my life now that you are no longer a part of it has changed and changed, and changed some more.
In the first weeks after you died, I thought, I will never leave here. This is the house we built together. Every part of our home has your imprint on it, your wants, your desires. You and I chose the wall colors, selected and laid the flooring, chose the kitchen cabinets and countertops and layout, and remodeled the kitchen by hand. You handbuilt the decks and landscaped the yard. We erected the gazebo last spring, in the last month when you felt well, before the cancer and side effects of the treatments tore at your body and weakened you until you could barely walk and could hardly stand. How could I ever leave the outdoor paradise you built for us, as filled with memories as it is?
In the next few months, I thought, maybe I should downsize. I have to be practical. Rick is gone, and I need to move on. If I sold the house, and moved to one of those condos we used to look at, I could save money and I could retire sooner. I could begin some "new life," as vague as that idea is to me. I can live wherever I want, and do whatever I'd like – yet it's still difficult to come to terms with the idea that you and I won't be enjoying that future together. Our plans for retirement together are still stuck in my head. I'm struggling to decide what I want to do with my future now that you won't be part of it.
Then I realized that – for right now – I need to keep working because being without a schedule or the responsibilities of my job will leave me too much time to think. And, besides, I don't like the idea of condo living. I like my private yard. But, then again, the house and yard are so quiet now. Can I stand living here without you?
And you know what? All those thoughts and ideas swirling around in my head made me realize that nearly a year after you're gone, I still don't know what I want. It's still too soon to make a move. My emotions are still fragile. One minute, I think I'm coping and ready to "move on," the next, I'm shaking my head in shock that you really are gone and that I'll never see you again.
So, if the first year is the measure upon which to judge when the widow is too emotional to make important decisions, does it stand to reason that I'll be rational and unemotional – or more practical – after the one-year mark? Does that mean some time after August 13th of this year – your one year "angelversary" as they call it – that I will be able to think rationally again? Will I be less emotional about your death one month from now? Will I have come to terms with losing you? Will I know how I want to proceed as a "single person" once again?
If only that were true.
Yes, I've encountered and survived nearly every milestone anniversary without you now – first holiday (Labor Day), first Thanksgiving, my first birthday alone, first Christmas, New Year's Eve and one of the most awful feelings – beginning an entirely new year without you in it. I survived my first lone drive to our Florida paradise, the first spring and summer without you enjoying our pool and yard and barbecue, and the first Father's Day without you here. In that time, there have also been birthdays and other family celebrations where your absence was palpable. And they've all come and gone, and I've survived them all, some better than others.
There are only two more major "firsts" left to endure. Our anniversary next week, and the first anniversary of your death next month. Last July 12th, we were supposed to be celebrating our 20th anniversary, but your illness intruded on that, and it was pretty awful.
By last July, you couldn't remember how to send a text message, and sometimes would suddenly talk nonsense. And the doctors were puzzled at why you continued to decline. You were weak and had just survived the blood clots in your lung, but had lost 60 pounds and tried so damn hard to get up and walk every day. I never saw a man work harder to survive, and it was the most difficult thing I've had to watch: the very large, very vibrant man I loved suffering, and ultimately, succumbing to cancer. I also never knew what each day would bring. You were confused and sometimes incoherent – yet at other times, you were fine. It was like living with my dad when the Alzheimer's hit. I never knew if you were going to be "there" or not. So this July 12th really won't be the first wedding anniversary we didn't truly celebrate, but it will be the first without hope that we ever will again.
And, oddly, those "significant" expected milestones weren't the most difficult to endure. It was those "small firsts" – first night (or months) in our bed alone, first workday without you texting to say you were outside waiting to take me to lunch, or drive me home at the end of the day. First breakfast at our diner alone, first visit to the Home Depot, first time watching our favorite TV shows without you next to me enjoying them and commenting (ha! Kate McKinnon can imitate anyone! Or Rachel Maddow is really fired up tonight), first Avengers movie without you explaining who the minor characters were and their entire histories, first time I cooked your favorite chicken and veggies on the grill, every first time I heard one of "our songs," without you there to dance with me.
All those firsts – survived and conquered! It should be easy after all that, right? The year of firsts is almost over.
Yes, time has allowed some healing. I do feel more rational than I did a year ago. I still think about you daily, but not every hour of every day. Last Sunday brought another "small" – and admittedly odd – milestone event. I finally mustered up the courage to dust your bedside table for the first time since you've been gone. I picked up the empty Gatorade bottle that lay on its side since your last morning at home – the morning you fell in our driveway and the ambulance carted you off with a broken hip. I put your book in the drawer of the night stand. I removed the half empty Spiderman squirt bottle I had given you in an attempt to cheer you up right before you died. I swept the pocket change off the table top – the change you so casually tossed there one evening when you emptied your pockets before bed.
Yes, last Sunday, I removed my little bedside shrine to you and dusted the newly cleared surface because I was leaving for vacation and the house sitters shouldn't be subjected to nearly a year's worth of dust as they slept. It was a practical concern, and I needed to do it. And of course, I also had to take a little time before I started driving up north to cry over one more little loss, one more step towards leaving you behind.
A year of conquered firsts. A year's worth of dust and memories. I wonder if that's enough time to get over losing you? I think we both know the answer to that, don't we?